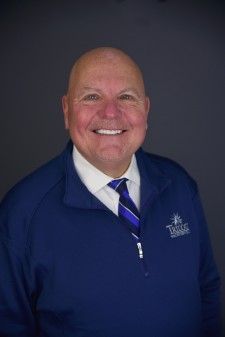 Trilogy Chief Operating Officer Leigh Ann Barney to Move into President and CEO Position
LOUISVILLE, Ky., June 28, 2019 (Newswire.com) - ​​​​​Randall Bufford, President and CEO of Trilogy Health Services, announced yesterday his transition to the role of Chairman of the Board, effective October 1, 2019. Leigh Ann Barney, Trilogy's Chief Operating Officer, will be assuming the position of President and CEO at Trilogy.
The transition comes at an ideal time for Trilogy, which has record customer and employee satisfaction scores, as well as record employee retention rates. Trilogy's culture, whose first building blocks were laid by Randy and a handful of others over 20 years ago, is stronger than it's ever been. Compassion radiates outwards from every one of Trilogy's over 100 communities throughout the Midwest, as do stories of both seniors and employees finding joy and fulfillment thanks to the provider's commitment to service. One only has to scroll through the social media feed of any Trilogy Senior Living Community to see the company's culture of compassion in action: a 94-year-old resident laughing as she experiences her first ever Slip 'N Slide; a single mother posing with her children outside of a home they never thought they could afford; CNAs holding up certifications they received for free; senior veterans debarking a plane in D.C., surrounded by citizens waving flags and striking salutes. The moments number in the millions, and according to Bufford, they are sure to continue after this transition.
"I've been planning for this transition for over 10 years," commented Bufford. "Now is the perfect time for me to take a step back from day-to-day operations at Trilogy. We're checking off all the boxes – outstanding customer satisfaction, record employee engagement and retention rates, and our financial position has never been stronger. This is a good thing for Trilogy. I have absolute confidence, not only in Leigh Ann and the rest of our leadership team but in the people who work at every one of our communities. Trilogy's success lies in our culture, and our culture is thriving within the hearts of the 15,000 employees who make up our family. We have built a company that cares for those who care for others (#C4U), and that cycle has led to an enormous amount of success, not only for Trilogy but for our employees and our residents. I know that Leigh Ann will nurture this culture and carry on our tradition of continuous improvement. We've reached record highs, but we're nowhere close to being satisfied. In my new role as Chairman of the Board, I look forward to mentoring Leigh Ann and to helping Trilogy grow in the coming years. I know that, under her leadership, our employees will continue to say what I am saying today: Trilogy is the Best Place I Ever Worked."
"I am truly humbled to be walking in the footsteps of such an incredible servant leader," commented Leigh Ann Barney, Trilogy's Chief Operating Officer. "His example has and will continue to inspire the entire senior leadership team here at Trilogy to keep striving for excellence, to keep investing in our employees and to keep pursuing our goal of being the Best Healthcare Company in the Midwest (#BHCM). I have learned so much in my 19 years at Trilogy, and I continue to learn every time I round at our campuses. And although every lesson is different, they all drive home the same message: at Trilogy, we're family. We love each other, we look out for each other, and we do what is right for one another every day. It is the utmost honor to serve such an inspiring group of employees, and I promise to lead by the example Randy has set since day one. Our future is bright, and I look forward to celebrating our successes in the years to come."
Through his position as Chairman of the Board, Bufford will continue to be involved in strategic decisions regarding Trilogy. He will also be focusing much of his time on mentoring his successor to ensure that the transition goes smoothly for Trilogy's employees, constituents and partners. In a recent video to employees, Bufford emphasized that he is not going away and that he will always be part of the fabric of Trilogy.
"We are building an enterprise that's much bigger than Randy Bufford or Leigh Ann Barney," Bufford continued. "It's about all of our people. We're investing in our future, so the great things we all know as Trilogy will continue on."
Trilogy Health Services communities offer a full range of personalized senior living services, from independent and assisted living to skilled nursing and rehabilitative services in over 100 senior living communities throughout Kentucky, Indiana, Ohio and Michigan. Trilogy's senior living services are delivered by staff specially trained to honor and enhance the lives of our residents through compassion and a commitment to exceeding customer expectations. Trilogy Health Services is a subsidiary of Griffin-American Healthcare REIT III, Inc. To learn more about Trilogy Health Services, please visit our website at www.trilogyhs.com. You may also follow Trilogy Health Services on Facebook and Twitter.
Source: Trilogy Health Services
Share: